Siblings and local residents, Rob Jaffe and Wendy Jaffe, launched ConejoDeals.com, the Conejo Valley's premier deal site, in 2010. And it has been quite a ride!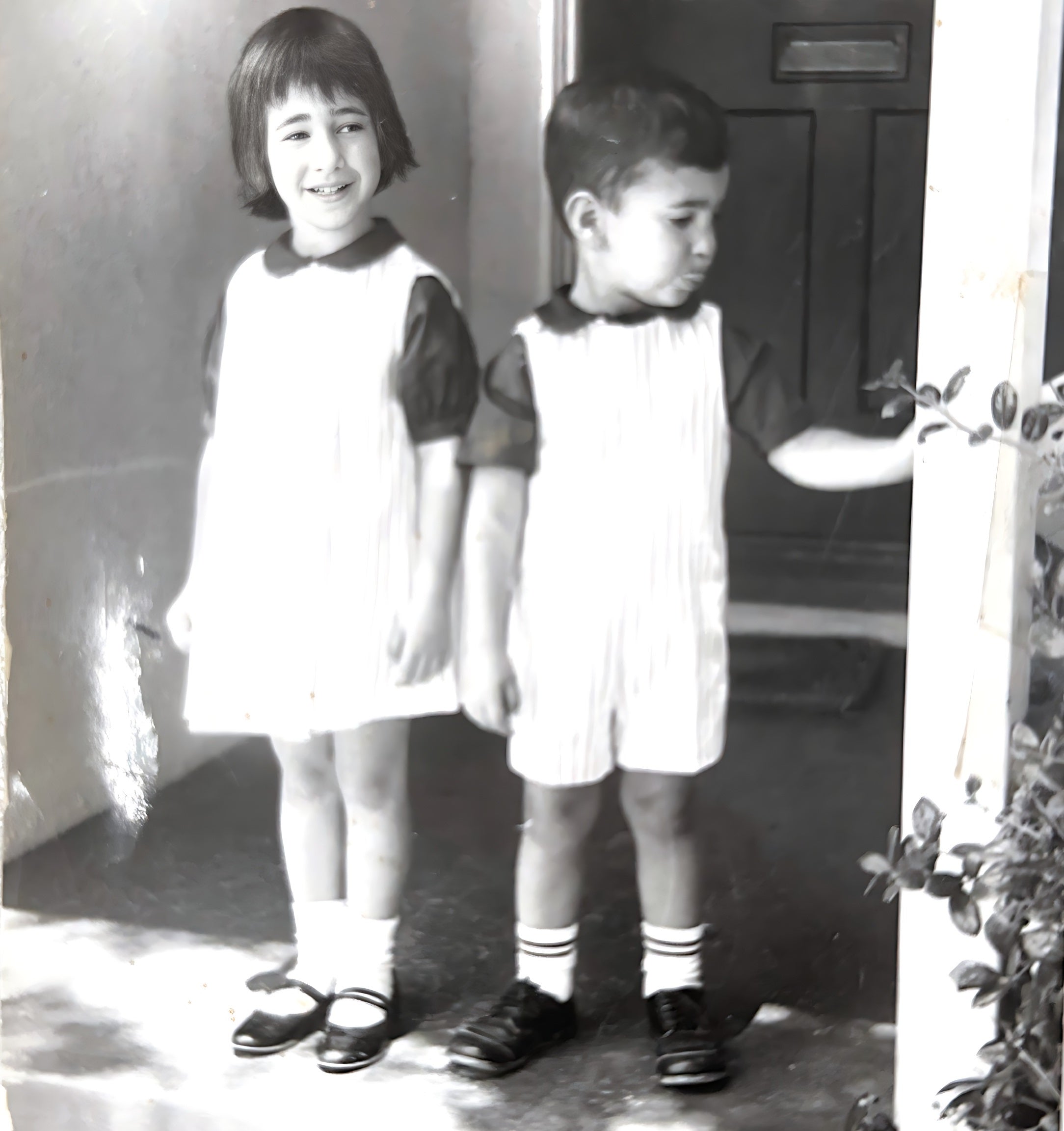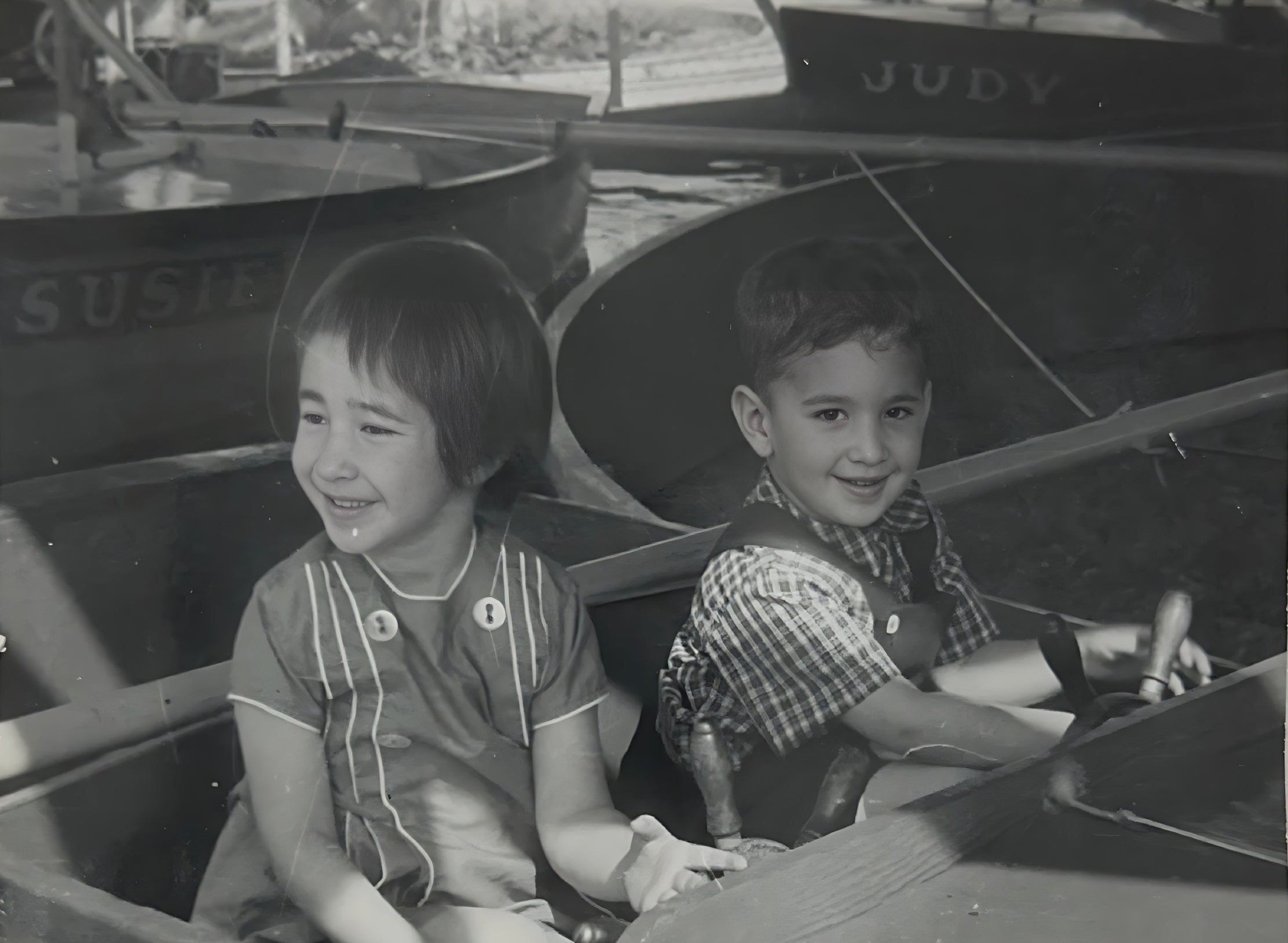 Check out Wendy and Rob on their first ride together at Kiddieland circa 1967!
Over 2,000 local businesses have been featured on Conejo Deals and more than 60,000 Conejo Valley and Conejo Valley adjacent residents have purchased Conejo Deals!
One of Conejo Deals' core values is to give back to the community. Through the Conejo Deals Give Back Program, Conejo Deals has donated over $400,000 to dozens of local schools and non-profits. Our dedication to our local community was recognized by the Greater Conejo Valley Chamber of Commerce, which named Conejo Deals "Business of the Year."
Below are some of the most frequently asked questions that Rob and Wendy receive.
What does ConejoDeals do?
Think of Conejo Deals like a matchmaker! We introduce Conejo Valley residents to "geographically desirable" businesses with the hope that they will form a love connection. For example, one of our members, Susan K., recently matched with one of the talented hairdressers featured on our site and says her color has never looked better. True love!
First dates can be risky and EXPENSIVE. What do you do to mitigate first date risk?
Yes, we have all been there. To help mitigate the risk, we check out every business before it runs on Conejo Deals AND we drastically reduce the cost of the "first date." In fact, most of the "first dates" that we arrange are 40-90% percent off of the businesses' retail prices!
And in the rare event that you have trouble connecting with one of our vendors, our customer service support team can help expedite things.
I own a great local business and would like to meet your 60,000+ members. How do I get featured on your site?
Simply reach out to us at info@ConejoDeals.com and one of our stellar "deal getters" will get back to you with more information. Conejo Deals differs from conventional advertising in that we write you a check based on the number of our members who purchase your deal. With conventional advertising, you pay in advance for advertising whether that advertising is effective or not.
Is there a way for businesses that don't fit neatly into the daily deal category to advertise on your site?
Yes! If you are a professional like an accountant, attorney, or real estate agent, you can run an advertisement on our "Conejo Deals Professional Page." And your ad will be included in the emails that we send to our 60,000+ members.
What type of businesses are typically featured on your site?
We have featured just about every type of business that you can think of! Below are just some of the businesses that have offered tremendous Conejo Deals.

Dry cleaning
Car washing and car detailing
Massages
Botox and fillers
Dog walking
Facials
Teeth whitening
Dog rattlesnake avoidance training
Theatre tickets
Restaurants
Local events like Let It Snow at the Four Seasons Westlake Village and Nights of the Jack at King Gillette Ranch
Plumbing services
Kids activities
Summer (and winter and spring break) camps
Music lessons
Art lessons
How do I redeem a deal once I purchase it on your site?
Immediately after you purchase your deal, you will receive a link to your Conejo Deals' certificate, which contains all of the details about your purchase. If it is a deal that requires an appointment, simply reach out to the vendor and let them know that you purchased a Conejo Deal and they will schedule your appointment. On the day of your appointment, simply bring a printed copy of your certificate with you or log in to our site on your mobile device, pull up the certificate under "my orders," and show the vendor the certificate.
What if I don't redeem my certificate prior to the printed expiration date?
In that case, we suggest that you still reach out to the vendor to see if they will honor the certificate. Many will. However, if the vendor chooses not to extend the expiration date, the certificate retains the value that you paid under California law. For example, if you purchased a deal for $20 for $40 worth of food at a local restaurant and did not redeem the certificate prior to the expiration date, the certificate still may be used for $20 worth of food at that restaurant.

(The only time a certificate loses its value entirely is if the establishment goes out of business after the expiration date on the certificate. In the rare event that a business featured on Conejo Deals goes out of business before the expiration date on the certificate, Conejo Deals will issue a full refund so long as the request is made in writing to info@ConejoDeals.com on or before the expiration date printed on the certificate.)

Can my friends and family sign up for Conejo Deals?
Of course! The more the merrier! We always appreciate referrals and membership is always free.
Choosing a selection results in a full page refresh.
Opens in a new window.